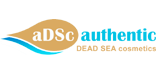 Scars
When the skin is damaged, it heals itself. Scars can form as a result of this process. The longer the recovery, the greater the chance of visible scar tissue. What can you do to stimulate beautiful healing and scar reduction?
Scars
How do you stimulate beautiful healing and scar reduction?
Avoid stretching the skin
Stretching the skin can make your scar wider or even cause stitches to come loose. During the first few weeks after the wound has developed, avoid activities that place a heavy burden on the skin (eg heavy sports such as weight lifting). Do not wear close-fitting or abrasive clothing.
Keep your scar clean to prevent infection
Clean the scar at least twice a day as soon as the bandage is removed and when you have been in a dirty, dusty environment.
Avoid exposure to the sun
New scars easily form pigmentation marks when exposed to UV radiation. So always use a cream with an SPF.
Hydrate your skin very regularly
When the scar no longer bleeds, you can massage the skin in with the Sea Buckthorn Body Cream. This cream helps restore the skin and ensures that the scar heals nicely. Use the cream at least twice a day for optimum effect. For facial scars you can use the Sea Buckthorn Face Cream.
Massage your scar regularly
When you massage the scar regularly (at least twice a day), you promote skin healing.