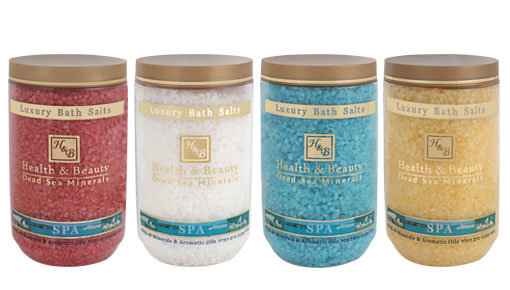 Dead Sea Salt
Dead Sea salt supports the treatment of psoriasis, eczema and acne. Washing with Dead Sea salt also reduces wrinkles and stimulates hair growth.
Read more
Washing with Dead Sea salt improves the condition of the skin and your health in general.
Dead Sea salt:
maintains the moisture level of the skin, which means that dry skin, for example, becomes less dry.
cleans and disinfects.
removes dead skin cells.
gives the skin a healthy appearance.
reduces wrinkle formation.
relieves and resolves chronic skin conditions.
The use of Dead Sea salt has no harmful side effects. It is ideal for home use: it leaves no substances in the bathtub or sink and has an unlimited shelf life.
Read more about the benefits of Dead Sea Salt.