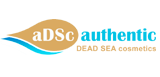 Normal skin - Characteristics and Care
Characteristics

Normal skin:


has an ideal pH value.

has a healthy blood circulation.

has none of the characteristics of dry or oily skin.

does not shine.

has pores that are hardly visible.

shows no dry, flaky spots.

has a healthy appearance without bumps.

does not feel tight.
This 'perfect' skin type is relatively rare, except in children. Even normal skin, which is in principle nicely balanced, sometimes suffers from changing environmental conditions or changes in the body. The skin can also be dry or dehydrated in the winter.

Although normal skin has no problems, regular care is very important to keep the skin in balance and to prevent skin aging and wrinkles.


Care
Cleansing: Make it a habit to clean your skin twice a day. You can use one of our mild Dead Sea cleansers.

Serum: You can add a Serum to your care from the age of 25. This is applied before the face cream in the morning and in the evening. All our serums are suitable for normal skin.

Day cream: Use Day cream for normal skin.

Night cream: Firming Night Cream, Pomegranate Night Cream or a Night Cream with vitamin C. 
Masks: all Face Masks.